MARS EQUESTRIAN™ will present a free Equine Veterinary Continuing Education Series in the Fall of 2021
The Mars, Incorporated portfolio of equine brands and services is focused on whole horse wellness and is backed by research, diagnostics and nutrition expertise.
MARS EQUESTRIAN™ will present an inaugural Equine Veterinary Continuing Education series offering a total of six Registry of Approved Continuing Education (RACE)-CE credits to veterinarians and veterinary technicians this fall.
Saturday, October 30, 2021 10:00am-12:00pm EDT
Saturday, November 6, 2021 10:00am-12:00pm EDT
Saturday, November 13, 2021 10:00am-12:00pm EST
Below are the key leaders from the Mars, Incorporated portfolio of equine brands that have come together for this webinar series.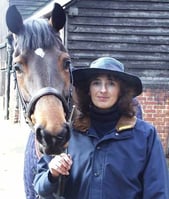 Pat Harris, MA, PhD, VetMB, DipECVCN, MRCVS &
RCVS specialist Veterinary Clinical Nutrition (equine)
Director of Science, Mars Horsecare and Head of WALTHAM
TM
Equine Studies Group, Waltham Petcare Science Institute
After qualifying from Cambridge University, Pat completed her Ph.D. at the Animal Health Trust into the Equine Rhabdomyolysis Syndrome. She joined the WALTHAM Centre for Pet Nutrition (now Waltham Petcare Science Institute) in 1995. As Director of Science for MARS Horsecare and Head of Equine Studies Group at Waltham, she is responsible for their equine research conducted in collaboration with experts at institutes and universities globally. This provides the science behind the SPILLERS™, BUCKEYE™ Nutrition, and WINERGY™ brands. She is also a scientific advisor to MARS Equestrian™. Pat is a European Specialist in Veterinary Clinical and Comparative Nutrition, an RCVS recognized specialist in veterinary clinical nutrition (equine), and a British Equine Veterinary Association Past-President. She is also a member of several international society and charity boards and holds, or has held, a number of academic posts within various institutions around the world. Pat lectures internationally on nutrition as it affects the health, welfare, behavior, and performance of the horse. She is the author or co-author of over 500 scientific papers, abstracts, and book chapters with recent emphasis on obesity, laminitis, and senior horse nutrition.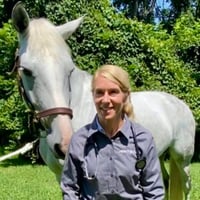 Equine Veterinary Diagnostic Specialist at Antech Diagnostics
Dr. Amy Polkes received her veterinary degree from Purdue University and then completed a residency and board certification in Large Animal Internal Medicine at the University of Florida. Dr. Polkes currently resides in Maryland with her husband (a small animal internal medicine specialist), 2 children and 3 dogs. She has a mobile Equine Internal Medicine practice servicing many surrounding states in the Northeast. Dr. Polkes has been with Antech since 2002 starting as an Equine consultant. Her current role with Antech Diagnostics is to support Equine veterinarians with pertinent diagnostic testing capabilities, Equine education and consultation support.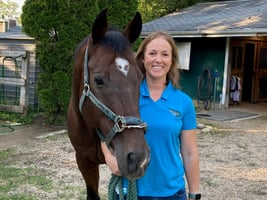 Senior Equine Nutrition Manager at BUCKEYE™ Nutrition
Dr. Nettie Liburt is the Senior Equine Nutrition Manager at Mars Horsecare US/BUCKEYE™ Nutrition where she helps develop new products, trains associates in equine nutrition, provides veterinary continuing education, and works with the company's UK-based team at the WALTHAM™ Centre for Pet Nutrition on developing and implementing research protocols. She holds Master's and PhD degrees in Animal Science (Equine Nutrition & Exercise Physiology) from Rutgers University and studied under Dr.'s Kenneth McKeever and Karyn Malinowski. Dr. Liburt is a member of the Equine Science Society, is a registered Professional Animal Scientist (PAS), and has an Appendix gelding named "ET" that she occasionally competes in the hunter and equitation divisions.
Sign Up for Announcements:
Complete the form below to stay up to date on upcoming equine events and education opportunities.