For more than 30 years, Antech has been a leader in providing high quality diagnostic and imaging solutions.
Get your WVC Survival Kit
Visit us at booth 1759 and walk through our brief Antech Experience to get your WVC Survival Kit
Use Antech's KeyScreen™ GI Parasite PCR to quickly, accurately, and affordably screen for gastrointestinal parasites affecting dogs and cats.
KeyScreen GI Parasite PCR screens for 20 parasites including hookworms, roundworms, whipworms, tapeworms, Giardia, and coccidia. Additionally, the panel identifies A. caninum benzimidazole resistance in hookworms and determines the zoonotic potential of Giardia.
Fill out the form to gain early access through our Early Adopter program.
GE Healthcare's Portable and Wireless Handheld Ultrasound
See more.
Treat faster.
From anywhere.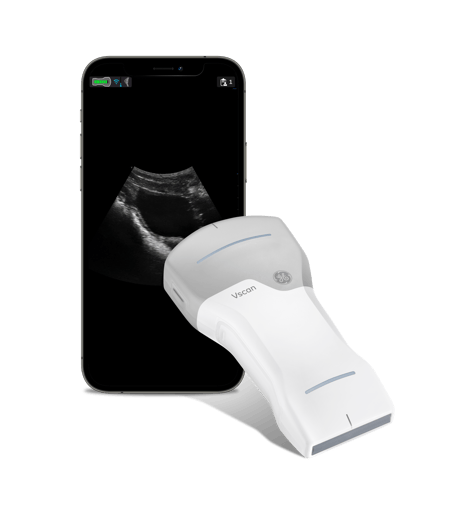 Monday, March 7, 2022
Parasites, Pets & People: The Changing Poopscape (IS03)
12:45 PM – 1:45 PM
Room: Mandalay Bay F, Level 2
Lunch Offered

Speaker: I. Craig Prior, BVSC, CVJ
The Companion Animal Parasite Committee (CAPC) maintains current prevalence maps by county in North America. Using data specific for a given region and knowledge of intestinal parasite lifecycles will allow for the creation of an effective preventative protocol to keep canine and feline patients safe and healthy. Technological advances have improved methods to detect intestinal parasites and this session will highlight advanced testing options and how advanced testing can increase practice profits. Hookworm anthelmintic resistance is a growing concern and will be reviewed providing insight on how to effectively treat these difficult cases. Recent updates on zoonotic and emerging intestinal parasitic infections will also be covered to provide the most up to date information to better protect and educate pet owners and successfully treat emerging pathogens. The session will end focusing on effective treatment and preventative protocols for intestinal parasites.

Is it Hocus-Pocus? What is POCUS???
3:00 PM – 3:25 PM
Room: Learning Lounge in Exhibit Hall, Level 1
Antech Learning Lounge EL12

Speakers: Michelle Sima MS, RDMS, RVT and Tom Jacobi, RT, RDMS
Students will learn what Point of Care Ultrasound (POCUS) is, what it's value and place in general practice is and what role the technician plays in POCUS exams.
CT: Making it Fit, Making it Pay For Itself, Making it Work
3:30 PM – 3:55 PM
Room: Learning Lounge in Exhibit Hall, Level 1
Antech Learning Lounge EL13

Speaker: Dr. Kenneth Waller III, DVM, MS, Diplomate ACVR
Incorporating advanced imaging in a general practice sounds intimidating. Here we will overcome some common logistical concerns of CT installation including floorspace , electrical requirements, and radiation shielding. We will also address clinical applications: identifying the caseload to ensure sufficient return on investment, minimizing the learning curve and identifying training needs for the staff. This session will be useful if you have CT and are looking to better utilize it or if you are thinking about CT for your practice.
Antech Diagnostics Resources
Get more detailed information on our diagnostic products and services
Antech Sound Imaging Resources
Get more detailed information on our imaging products and services